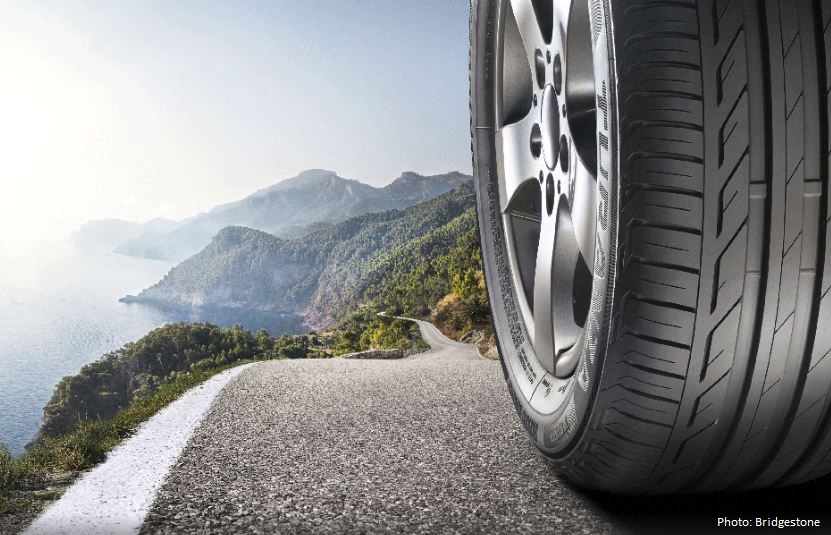 Summer tyres? Here are the best of 2018.
The 2018 summer tyre testing was mostly conducted by the German ADAC (Allgemeiner Deutscher Automobil-Club).
Highest percentage of the total grade (a high 40%) was given to the tyre performance on a wet surface. Two dimensions were tested 205/55 R16 and 175/65 R14. And the results show that cheaper tyres from some less known brands had almost equal performance to those made by well known companies. The 205/55 R16 was tested on the Volkswagen Golf and the 175/65 R14 on the Ford Fiesta.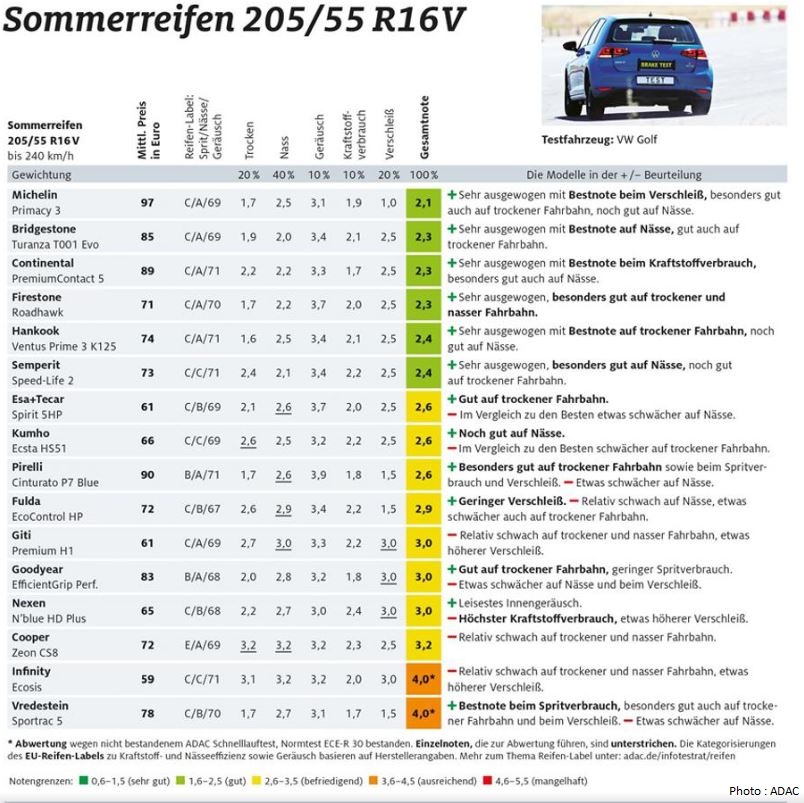 In the 205/55 R16 dimension typical for compact city cars the Michelin Primacy 3 took the top spot. After a few years of mediocre results it was to be expected. Continental with the PremiumContact 5 is ranking high again and Bridgstone placed second with the Turanza T001 Evo. Out of the 16 tested brands, none recieved a failing grade, but the last one on the ranking list was the Vredestein Sportrac 5.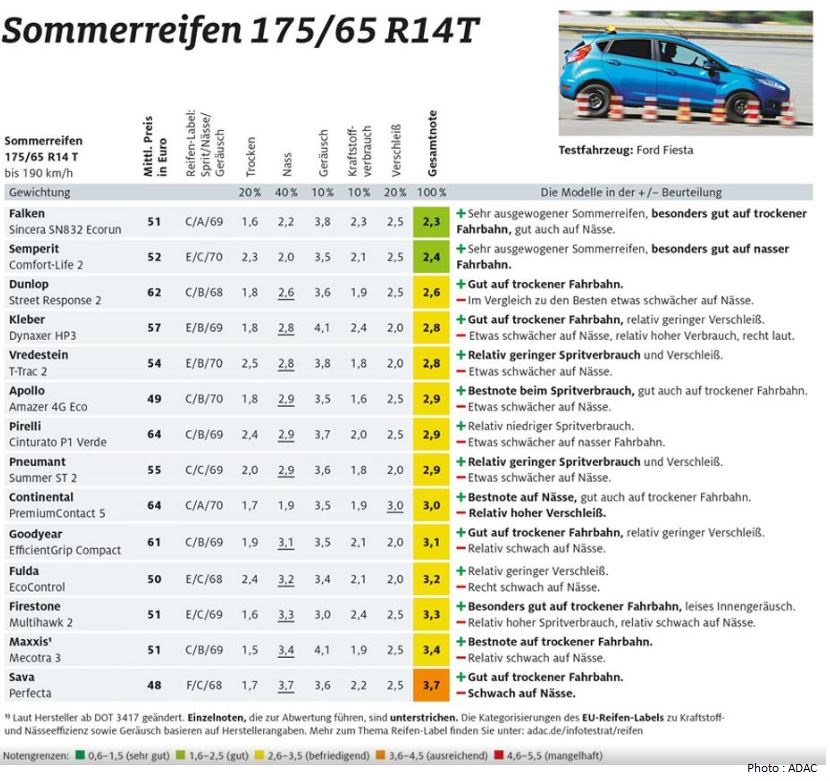 As for the smaller tyre, the 175/65 R14 dimension, most common on older city cars the top spot went to the Falken Sincera SN832 Ecorun, 2nd place went to Semperit Comfort-Life 2 and 3rd to Dunlop's Street Response 2. Last one on the ranking list was the Sava Perfecta with great performance on dry road, but failing on a wet surface earning it the last spot. The difference between the top and the bottom of the list is best seen in the braking test on wet surface(80km/h to 0/km/h) with the best result of 42,7 meters done by the Continental PremiumContact 5 and the worst result of 52,2 meters done by Sava's perfecta.