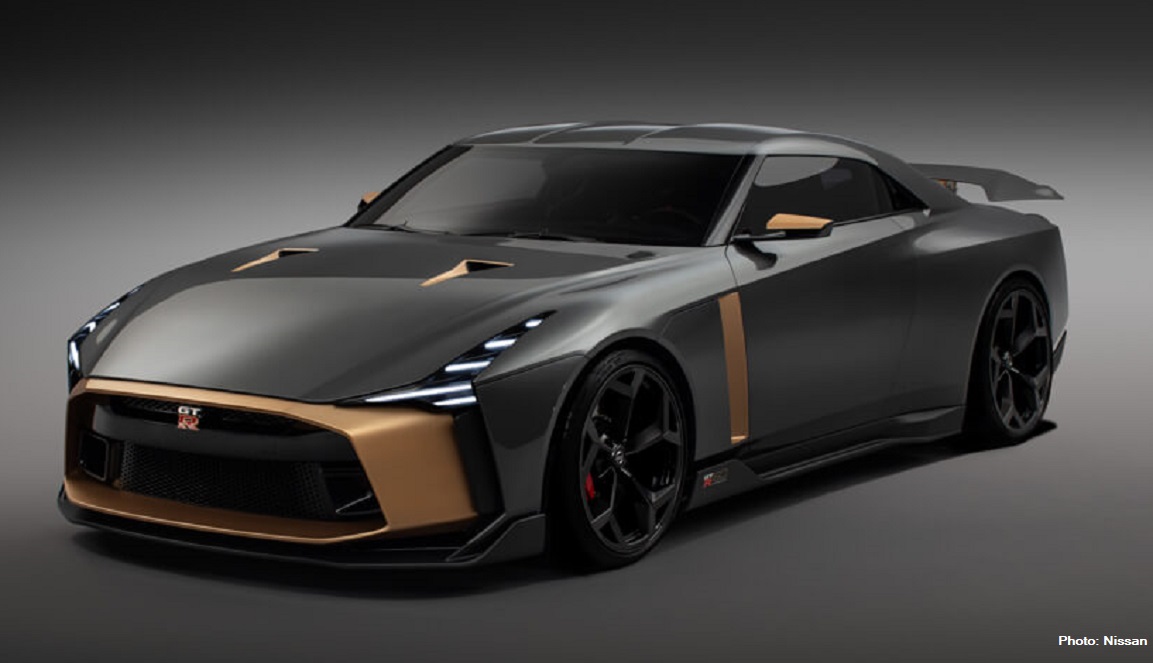 The 50th anniversary "Godzilla" confirmed. – €990.000 price tag
Nissan and Italdesign's interpretation of one of the most famous "imports", the GT-R50 has been confirmed for production. Nissan has opened orders of the 50-vehicle limited series with a price tag of nearly 1 million €. Deliveries of the 50th anniversary GT-R are expected in 2019 and 2020.
The GT-R50 made its debut in front of the public at the Goodwood Festival of Speed. It was also shown in Belgium at Spa-Francorchamps where it did its first track run, at the Nissan Crossing in Tokyo's Ginza district and in USA at the Rolex Monterey Motorsports Reunion. The GT-R50 can also be seen at the Nissan Gallery in Yokohama by potential buyers as of December 7th.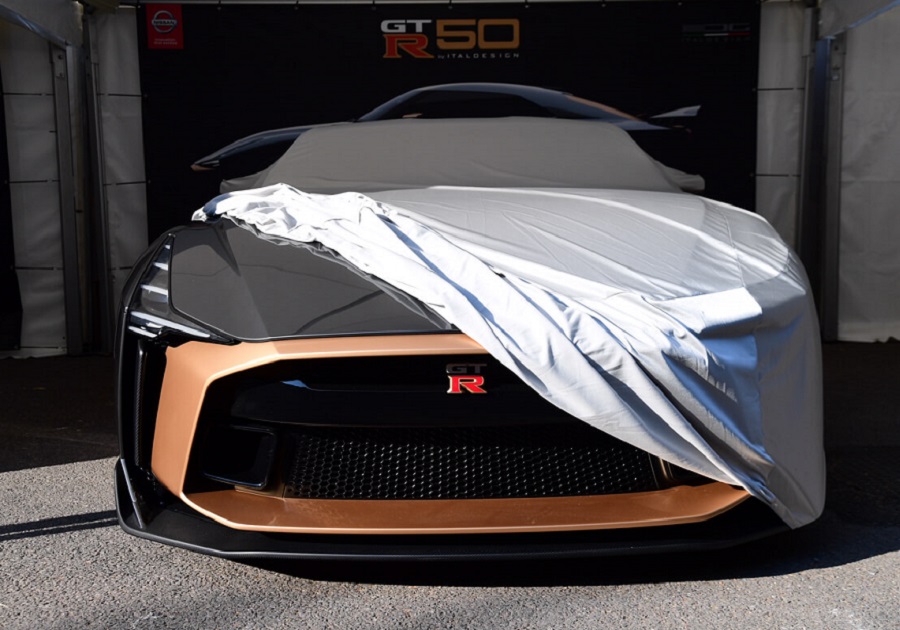 How to get your hands on one? Bob Laishley, Nissan's global sports car programme director confirmed the potential buyers uproar about the new GT-R claiming it has exceeded their expectations. If you want to buy one you can start the process by visiting www.GT-R50.nissan, getting in touch with Italdesign and then creating your own preordered version.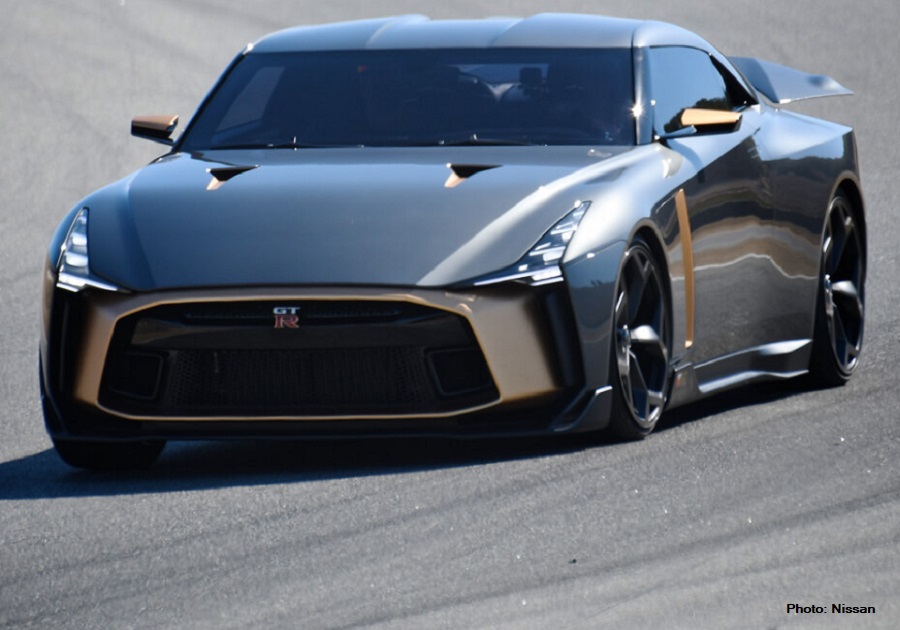 What do you need to know about the GT-R50? It is a prototype that marks five decades of the GT-R model and Italdesign. It's based on the current Nissan GT-R Nismo, but the GT-R50 features more extreme styling including a heavily reworked front and rear end and a two-tone finish. The car was engineered and built by Italdesign, but the props for the interior go to Nissan's American and European design teams. As Nissan's senior v.p. for global design Alfonso Albaisa said, it's a GT-R designed with no limits.
What's the difference? Other than the distinctive two-tone paint-job it looks like a beefed up version of the latest, MY2018 GT-R. It has a more pronounced bulge on the hood, headlights got thinner and sharper, the side reveals a 54mm lower roofline that promotes a low-slung look. It kept the familiar circular tail lights, but they carved out their surroundings to get a floating look. Combined with the lower descending rear window it is the back of the GT-R50 that looks most striking.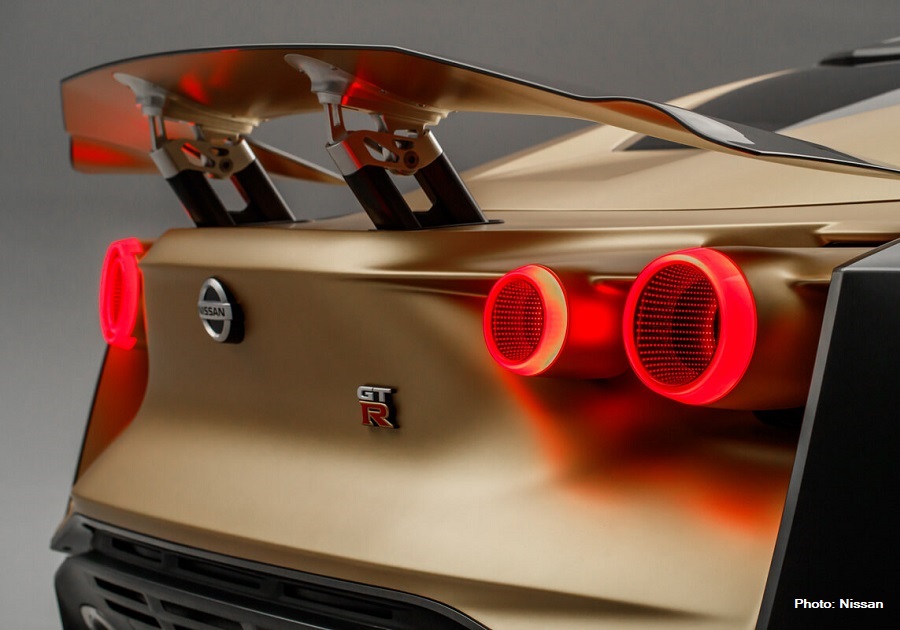 It's not only the looks that got upgraded. The 3.8L V6 taken from the Nismo was tweaked and hand-assembled. Thanks to the twin GT3-spec turbochargers it now produces a whooping 710BHP. Engine isn't the only performance side that got upgraded, handling got some love too. Adjustable Bilstein DampTronic shock absorbers, upgraded brakes consisting of 6 piston Brembos in the front and 4 piston in the rear with Michelin Pilot Super Sports finishing off the handling upgrades.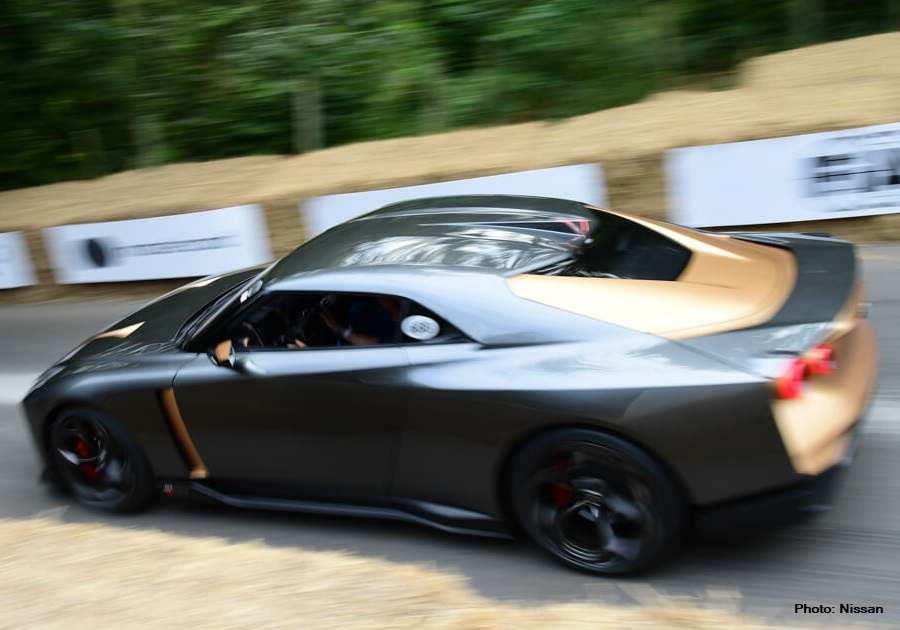 Although Albaisa said this is not the next generation GT-R knowing Nissan and their GT-R concepts it might not be that different.